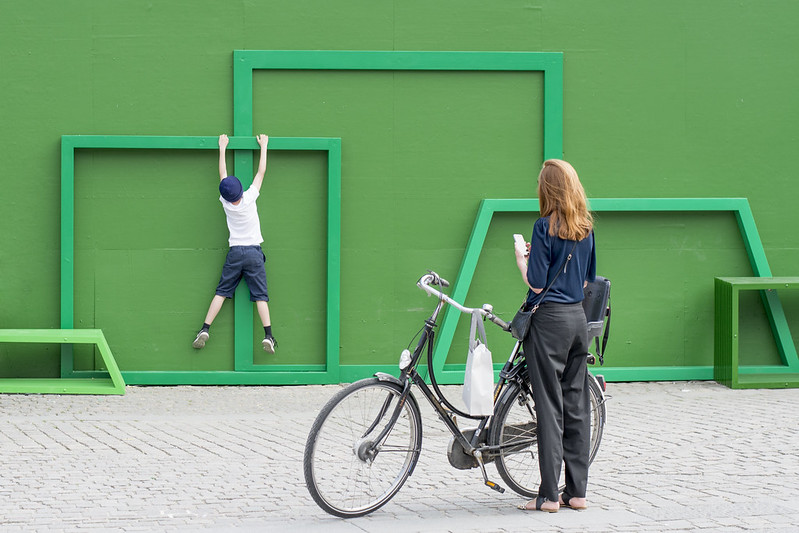 Fascinated by human behaviour, Studio Boloz uses design to engage people. With each piece we invite public interaction, bringing our works to life.
We bring art, architecture and design together in unexpected ways, taking advantage of lost moments and spaces to instil emotion and colour in otherwise anonymous environments. With a poetic and subtle approach, our products, installations and exhibitions are as clever as they are playful; personal havens of wonder, reflection or relaxation for all ages.
We are proud to have worked with many brands, cultural centers and public institutions across Europe since 2011.
Our design team offer services ranging from concept development, art direction and exhibition curation to prototyping, production, on-site installation and maintenance.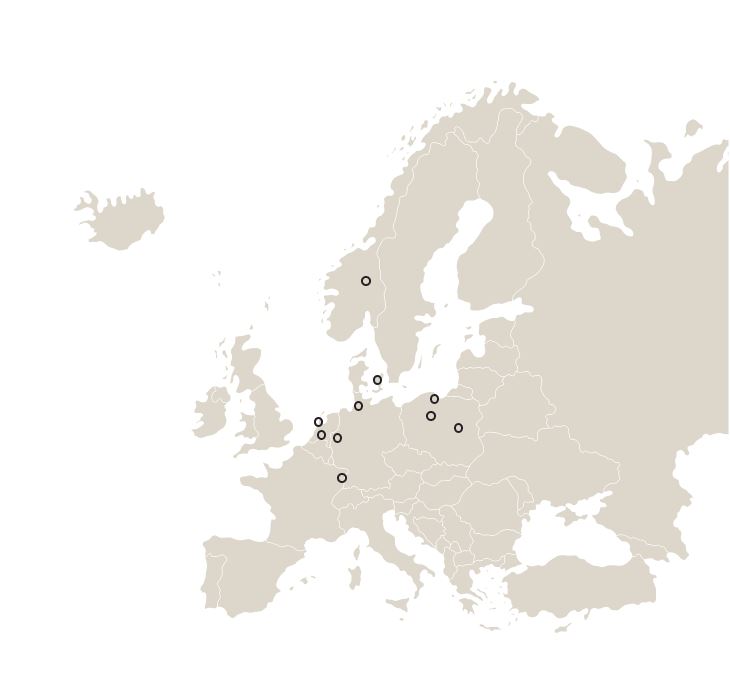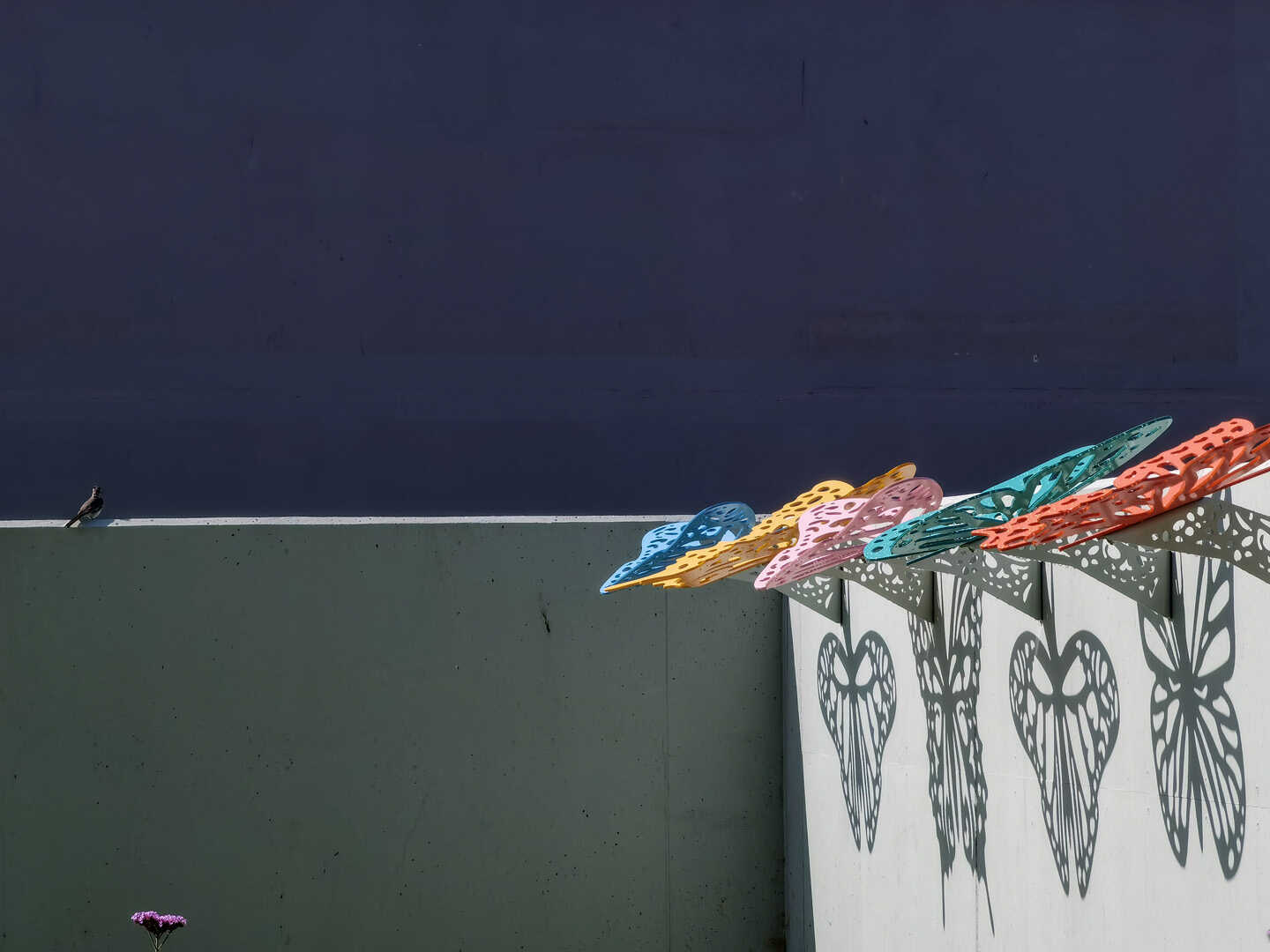 The presence of art in the urban fabric encourages dialogue and forces us to think differently about our surroundings, it takes us out of our daily routine. Unique public artworks stimulate the imagination and inspires, awakening our need to contemplate art and beauty.
Our studio connects art, design and architecture and creates inspiring and visually appealing public works which invite visitors to engage and interact with them.
Explore and play, relax and reflect. Our sculptures and installations weave a bit of wonder into our reality.
Great public spaces are zones where people can flourish and where health, happiness and well-being is promoted. "Placemaking" has the power to transform the whole environment.
Whether breathing new life into an old place or creating an entirely new one, our installations have a transformative effect on the local aesthetic. Interesting places generate interest. The installations become a magnet for all kinds of gatherings, effectively promoting a given place or city, improving the quality of the area and generating public attention and interest.
In that way they are not only valuable for residents, but also investors, developers and entrepreneurs.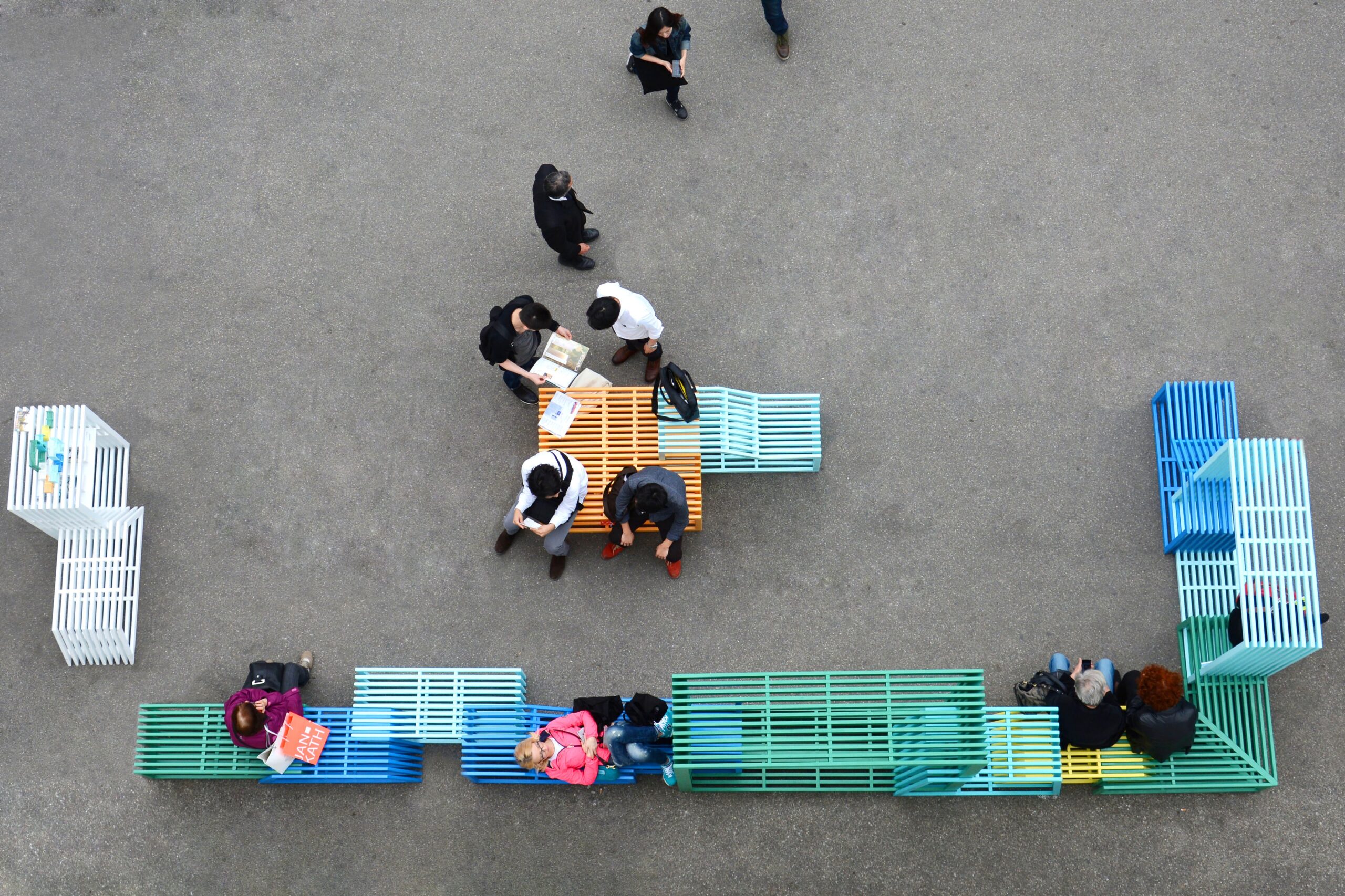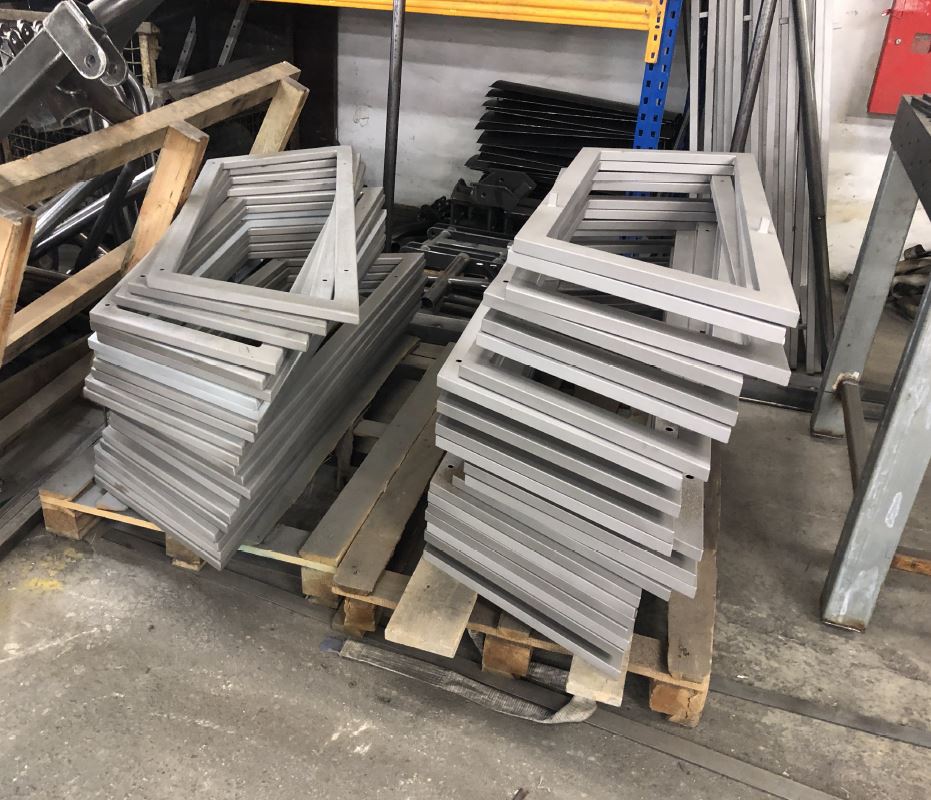 Durability and sustainability
Our times require a responsible approach towards design and a more sustainable material use. Durability is extremely important in public spaces where people and the elements can be unkind to even the toughest objects. This is why we take care to use high quality materials in the production of our installations and sculptures.
Our projects can be refurbished and eventually recycled or upcycled and many have a modular construction and can be used multiple times.
They can be leased for a time, easily disassembled and refurbished and used again to brighten another spot in the world, reducing our carbon footprint.
Safety is of key importance in public spaces which are used by all age groups – from small children to the elderly and we strive to make our projects as safe as possible.
Our projects are secured and safely attached to the ground; the edges and joints are rounded and smooth so as to avoid accidents. We take into account all existing norms and safety standards and use only non-toxic, non-flammable materials.
Playgrounds and installations dedicated to children are designed in line with European Standards for playground equipment (EN 1176) receive a safety certificate issued by an official institution.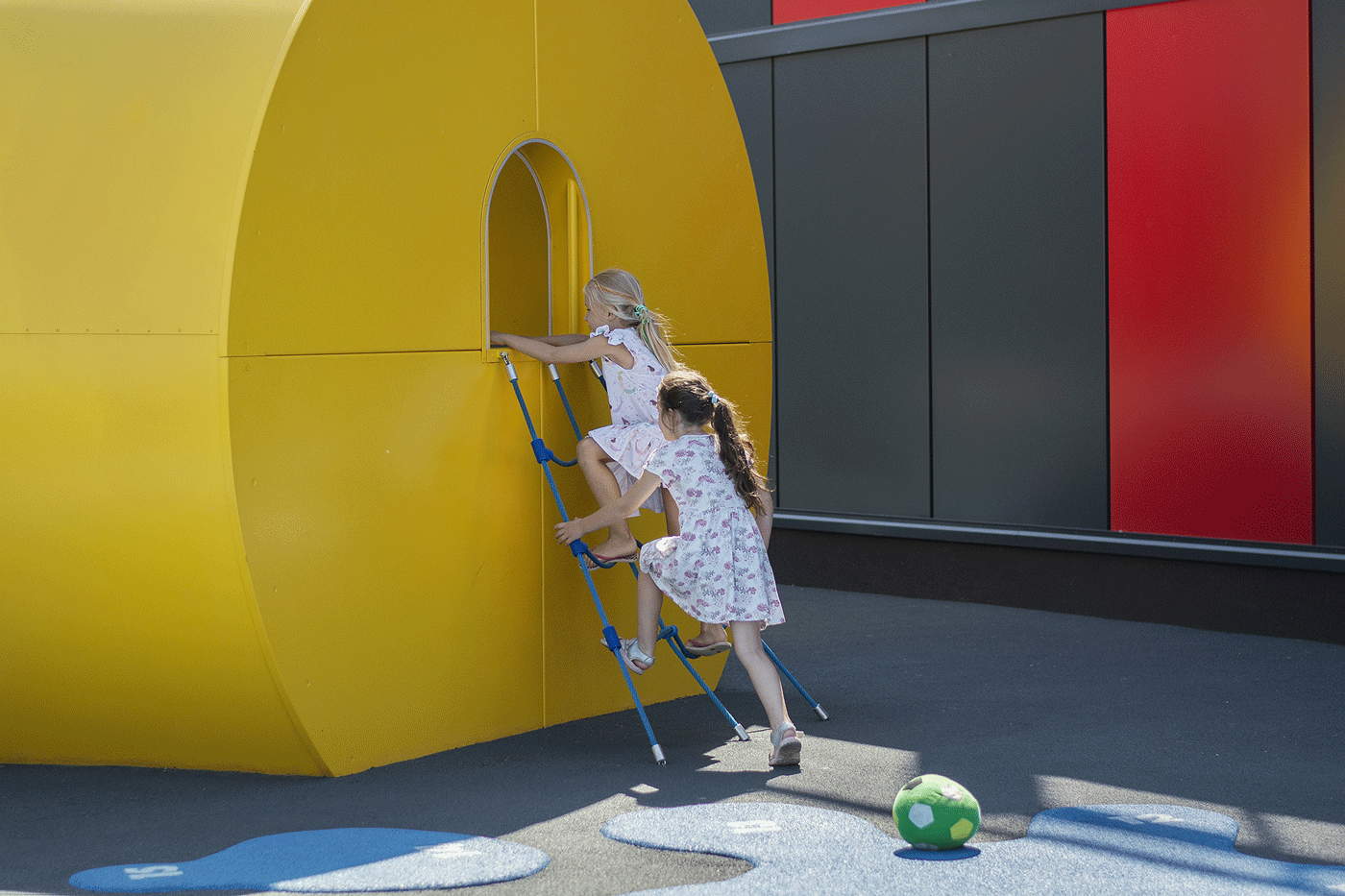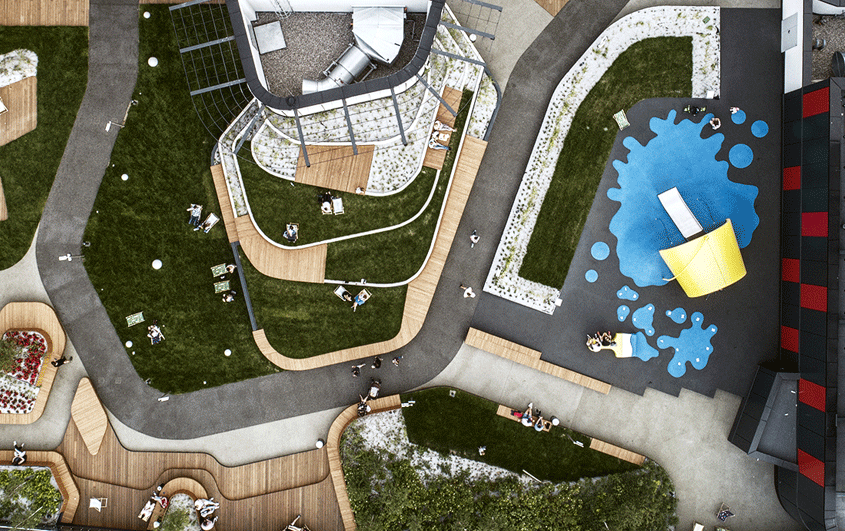 Every project is different, and requires a different approach. Sometimes a product can be easily ordered, visualized in the given location, possibly customized and efficiently installed.
Other projects require a longer process. The needs of the customer, users and other stakeholders need to be researched so that the best solution is found.
We offer a portfolio of ready-made products which are available to order and can be quickly produced and delivered. Most of them can be modified to make them suitable to the context and the stakeholders' needs. However, our team of designers and architects loves to create new works from scratch and are always ready for a design challenge!
The Founder of the studio, Izabela Bołoz is a Polish designer, curator and educator based in Eindhoven, The Netherlands. 
Izabela is currently a lecturer at the Technical University Eindhoven; she has taught also at the School of Form in Poznan and Design Academy Eindhoven, among others.
She studied social science in Wroclaw and Zurich before moving on to study design at Kingston University and Design Academy Eindhoven. In 2011, she established her own studio in the Netherlands.
Clients include cultural institutions, local governments and international brands. The projects of Studio Boloz are  diverse, ranging from installations in public space, to functional objects and curation of exhibitions.